In previous news posts we've talked about how our WYSIWYG content editor uses Blocks to change how different types of content are formatted on a page, and how you can group pages into a hierarchical section using Books.
We're constantly adding new Blocks to Council Platform, the latest one being the Book Task List.
The most common layout for council sites is for each service to have a parent page containing a links to all its child pages arranged in a grid, as shown above.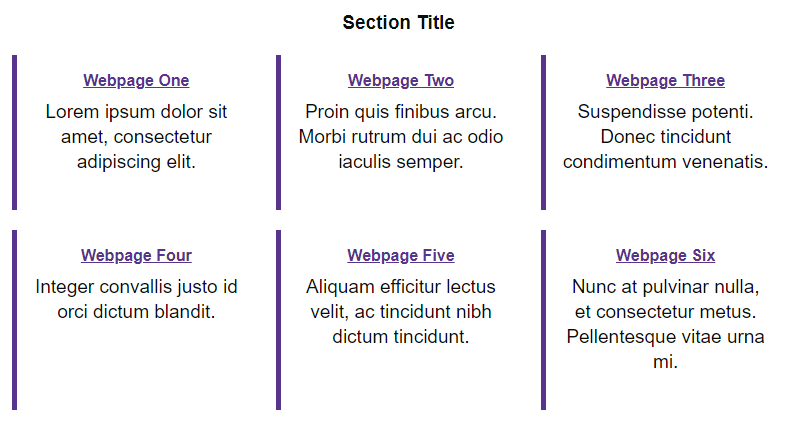 Council Platform already comes with a Block called Task List, that allows you to create a grid and manually insert any content you want into each cell.
Rather than require staff to manually create these grids for the dozens of section pages, we created the Book Task List.

This Block automatically pulls in the summary field and optional icon for each of the child pages assigned to the Book group the parent page belongs to. In this way, links to all the pages from a specific section can be pulled in and displayed on the parent page. If needed, you can also manually set a child page so that it is not displayed as part of the Book Task List.
This new Block is just one of the time-saving quality-of-life shortcuts added to Council Platform this year, freeing up council staff to work on better value tasks.