Council Platform allows for webpages will be grouped together, e.g.
Parking

Blue badge parking
Parking fees and charges
Where you can park - guide
Etc etc
This makes for an intuitive frontend as users can drill down by service area.
You can see such an example on the North Herts Council Platform site.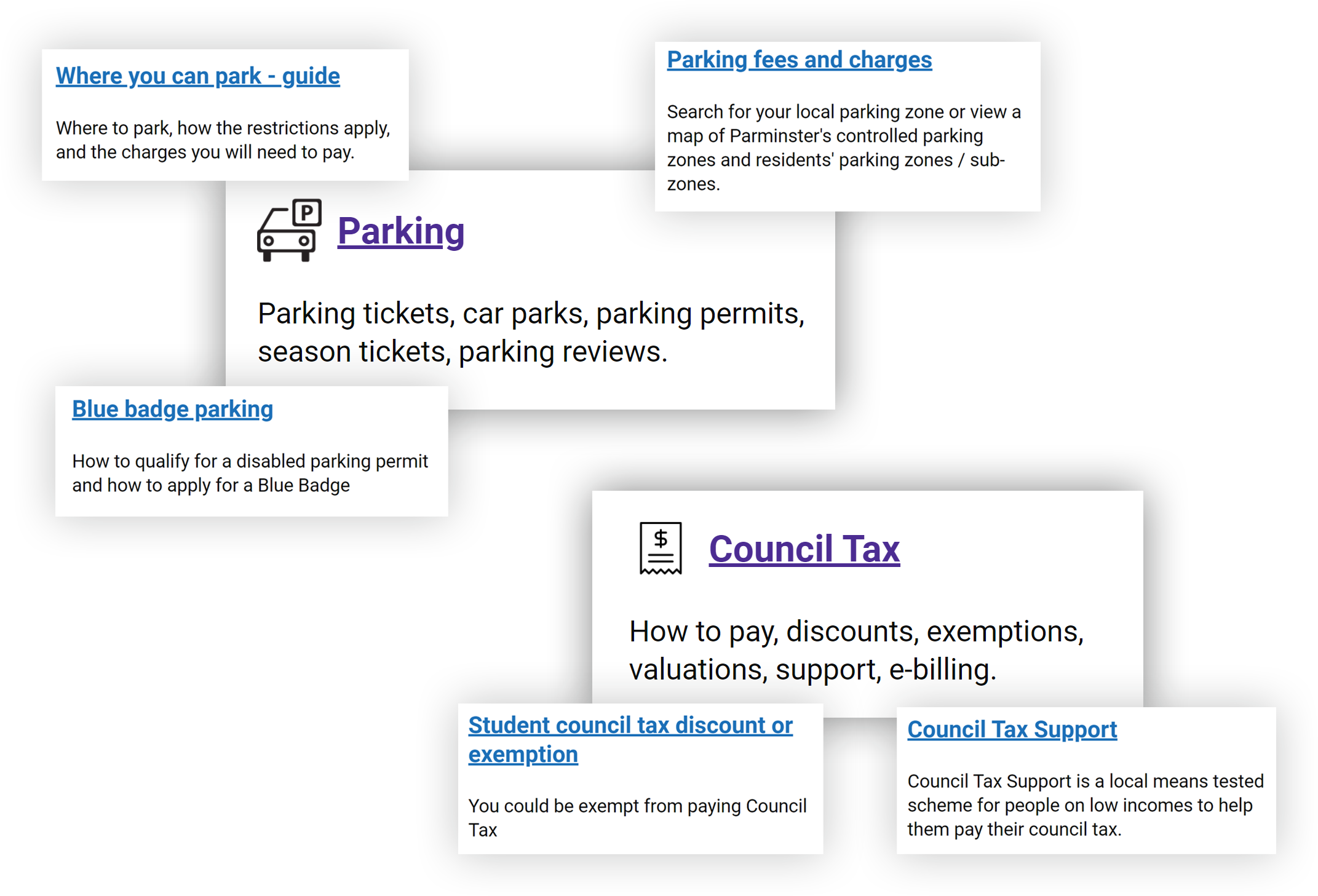 In this section
Hierarchically organised service pages