Council Platform version 1.6.0 successfully passed testing on 19th April and is now available for use.
As always, the release is available free of charge to existing subscribers, with only a small amount of support time required for the roll-out.
Headline feature:
Ensure translations are supported in the internal logic of Council Platform. This includes accommodating translations in the site's automated lists, the permission system, the content list admin page, and the feedback form functionality.
Minor improvements: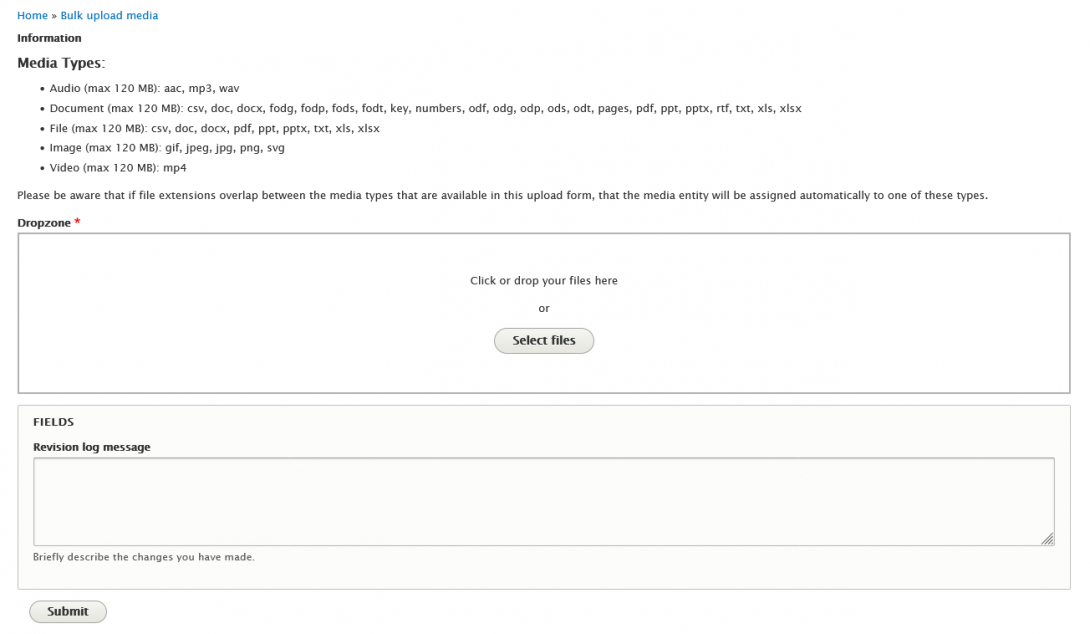 Allow Site Administrators to upload media in bulk.

Add a WYSIWYG enabled body field to the Directory content type - Required by Angus Council as part of their Safeguarding site build.
Add "ID", "Created by" and "Updated by" columns to the content list admin page - A 'quality of life' improvement suggested by Plymouth City Council.

Add a "pre-navigation" region to the platform - So we can place a language switcher block in it for the North Wales Police and Crime Commissioner site build. Equally, this could be used for other global blocks such as a login/register link, subscribe to newsletter link etc.
Housekeeping:
Fix a security issue that has been flagged in an internal code library used by the platform.
Events: Remove the summary field from showing in the default layout of the page.
Fine tuning of permissions for the Content Creator user role.